The Founder. John Soper has over 15 years of experience with some of the industry's stellar technology companies as well as a variety of startups. He has had responsibility for leading a wide variety of business and market development efforts, bringing his background to focus especially on challenges technology companies face in developing new markets, and expanding and defending current markets.

New Paradigms Marketing Group is the third successful consultancy and outsourcing company John Soper has founded and run. Preceding it was Research Associates, a company dedicated to helping innovative and high quality statistical research to solve vexing problem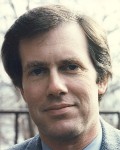 s of a variety of clients. Subsequently, he co-founded Lamport, Soper & Associates, a business advisory group that focused on assisting public policy organizations.

To this background, he adds a unique blend of skills to help the technology companies he works with: Insight and intelligence, backed by a high quality graduate education; a strong working knowledge of technology and the dynamics of the technology industry; an excellent understanding of the legal, financial and organization structures; expertise in statistics, research and analysis; the ability to deal with people effectively to deliver results; and a "failure is not an option" attitude.

John received a Bachelor's degree from Ohio Wesleyan University, a Masters degree from the University of Wisconsin-Madison, with numerous additional courses at Wisconsin and the University of Michigan. After receiving his graduate degree, he stayed on at the University of Wisconsin and helped them build new and innovative technology ridges with the commercial software world.

He then turned his attentions to helping commercial technology enterprises, through is work at Research Associates and Lamport Soper & Associates, and market development assistance to industry leaders. (See a list of companies John has helped and the endorsements they have given.)

After coming to Silicon Valley to found New Paradigms Marketing Group, John has helped companies such as Sun Microsystems, NEC, Siemens and Silicon Graphics, as well as several software startups. He worked with cutting edge technologies such as Linux, Java, security systems and Internet applications. He became known for his ability to develop markets and business for these companies and technologies through creative business analysis and strategy, well focused marketing plans, and negotiating well-leveraged business alliance agreements.